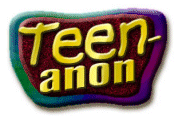 Teen Drug Rehab
When a teenager is abusing drugs, or develops a drug addiction, they are putting their health, well-being and entire future at risk. Research has found time and time again that during the adolescent years, the human brain and body are going through their most important developmental stages. Drug abuse impedes this development, putting the good health of the young man or woman in significant peril. A teen drug rehab center helps adolescents break the cycle of drug addiction before this occurs – and gives the teenage a chance to live a happy and fulfilling life to the fullest.
Why is Teen Drug Rehab so Important?
Like most drug addicts, teens are not likely to seek help on their own. In fact, the situation is complicated by the fact that young people at this age are naturally rebellious, and prone to experimentation with drugs and alcohol. Professional help – like the kind found at a teen drug addiction treatment center – is the most effective way to help someone overcome their physical and psychological dependence on dangerous, addictive foreign substances.
Different Types of Teen Drug Addiction Treatment
There are two major types of teen drug rehab programs currently operating in the United States: residential and outpatient. A residential teen drug rehab program has the young person moving into a treatment center full time so that they may receive round-the-clock care and focus solely on their recovery. These programs give the individual a chance to gain support from other peers in the program and continue their education via offerings at the facility.
Those teens who have a less serious drug addiction or drug abuse problem – or simply cannot afford to drop everything and put their lives on hold to enter a residential treatment center may consider outpatient care. Outpatient teen drug rehab offers the same core processes as inpatient centers (detox, counseling, aftercare, etc.) but have the individual attend during the day and then return home to their families and support network in the evening.
How Long Does Teen Rehab Take to Complete?
The length of a teen drug rehab program varies according to a number of factors. First is the individual's specific condition and the depth of their addiction. Teenagers who have been using drugs since their early teens may require long-term treatment at a residential facility that can take a full year or longer to complete. Also, those teens who have a history of relapse into drug use may need a more intense treatment program that last from three months to a year.
Most Common Teen Addiction Treatments
Teen drug rehab centers see patients with any number of different conditions. Among the most common teen drug addictions are:
Teen Marijuana Rehab – Currently one of top issues facing teenage boys and girls. Marijuana addiction can lead to a lack of motivation, brain functioning problems and difficulty focusing in school.
Teen Vicodin Rehab – The most common teen prescription drug addiction, Vicodin is as dangerously addictive as heroin and is often obtained over the Internet or from the family medicine cabinet.
Teen Alcohol Rehab – Teen drinking related to alcoholism and alcohol abuse leads to thousands of drunk driving deaths every year.
Teen Cocaine Rehab – Although trends in cocaine addiction among adolescents is not as common as it was a decade ago, it still remains a serious problem for families around the country.